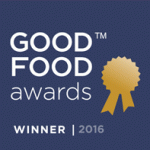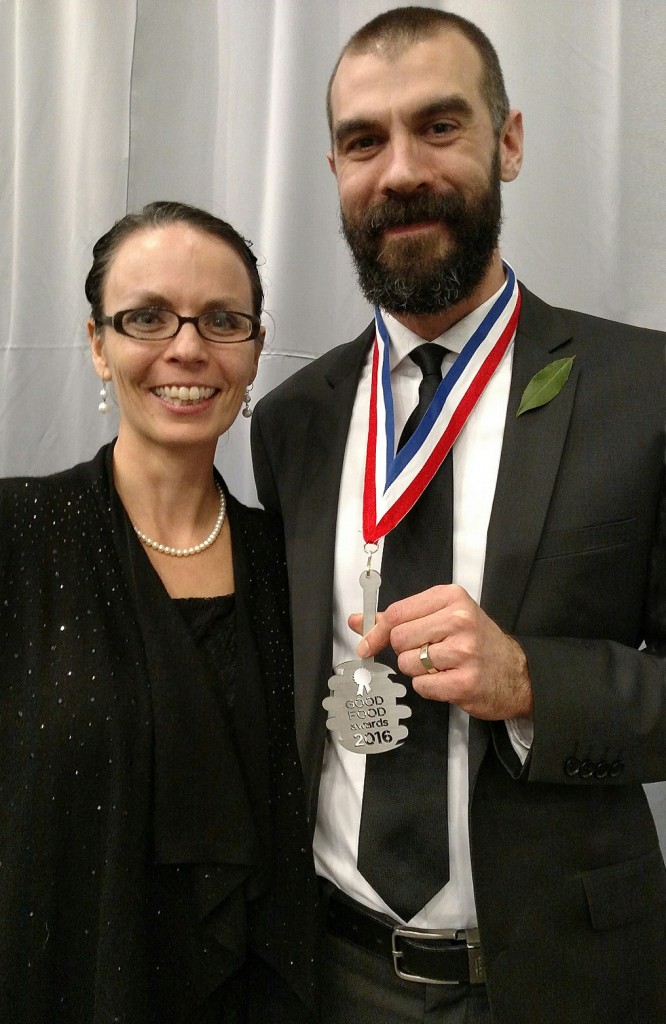 Two Million Blooms is thrilled to be recognized as a winner of the 2016 Good Food Awards.
After receiving top scores in the Blind Tasting in September followed by a rigorous vetting process to verify we met the sustainability and social responsibility criteria, our raw honey emerged as one of only 14 winners in the honey category.
This year's competition received 1,937 submissions from 33 states. There were 242 winners across 13 categories: beer, charcuterie, cheese, chocolate, cider, confections, coffee, honey, pantry, pickles, preserves, oils and spirits.
We were fortunate enough to attend the Good Food Awards ceremony (described as the 'Golden Globes of craft food') on Friday along with 800 other farmers, chefs, journalists, and activists to celebrate the exceptional food crafters.
We were especially inspired by Slow Food visionary and founder, Carlo Petrini, who traveled from Italy to deliver the opening remarks. And who could forget the food and drinks (with the winning products) at the following reception? To describe them as merely 'good' would be a incredible understatement.
About the Good Food Awards
The Good Food Awards is the first national initiative to recognize food producers based on both taste and sustainability criteria. The Awards distinguish food producers committed to strengthening the sustainable food industry through the creation of 'tasty, authentic, and responsible' foods.